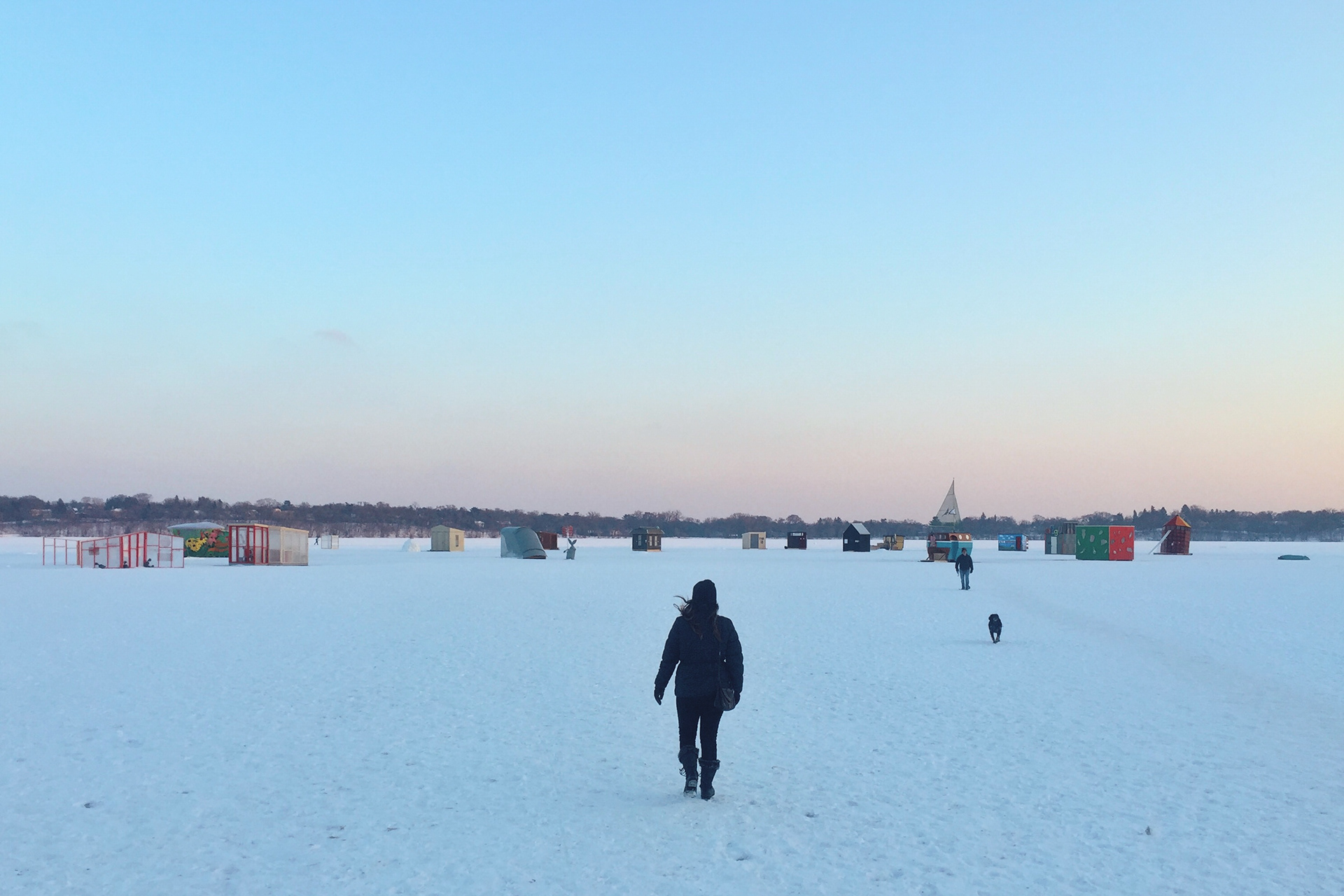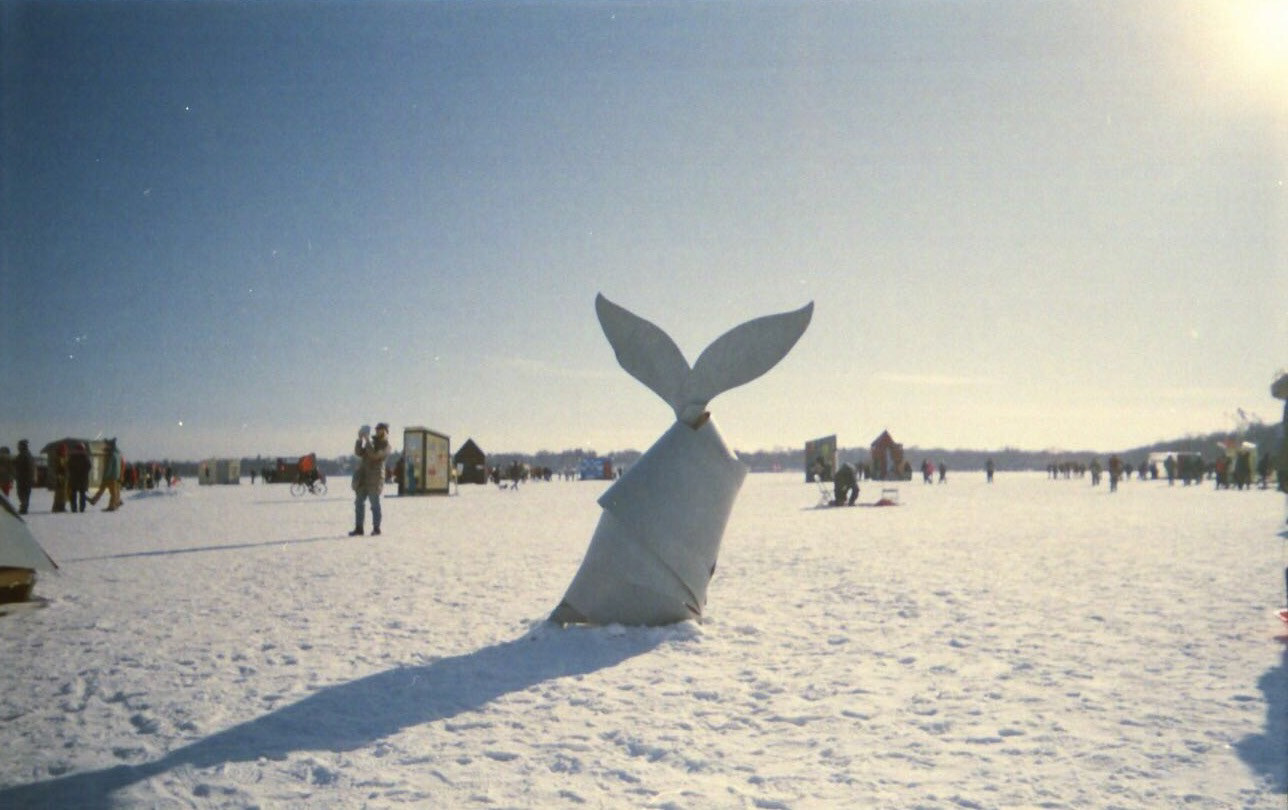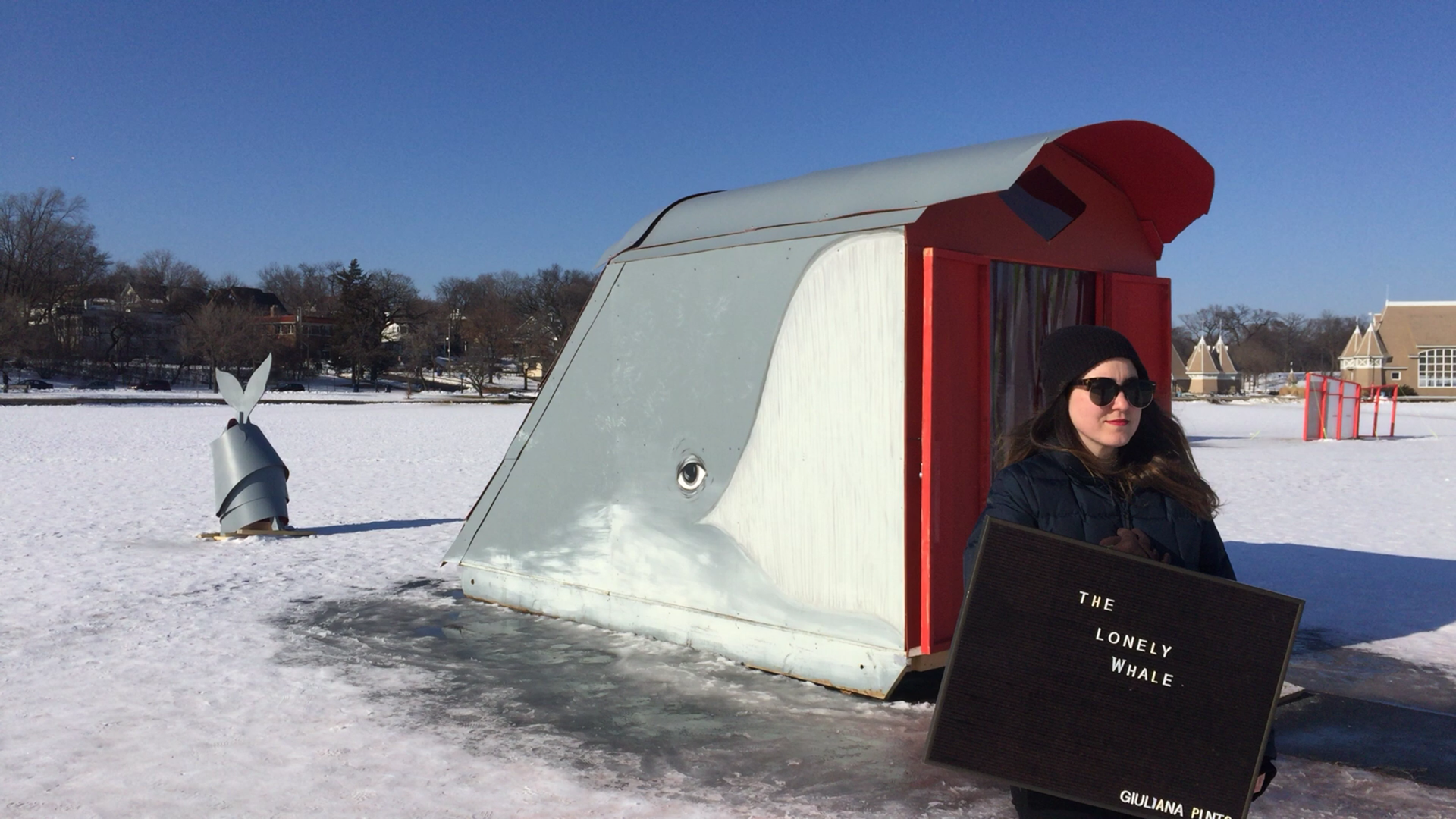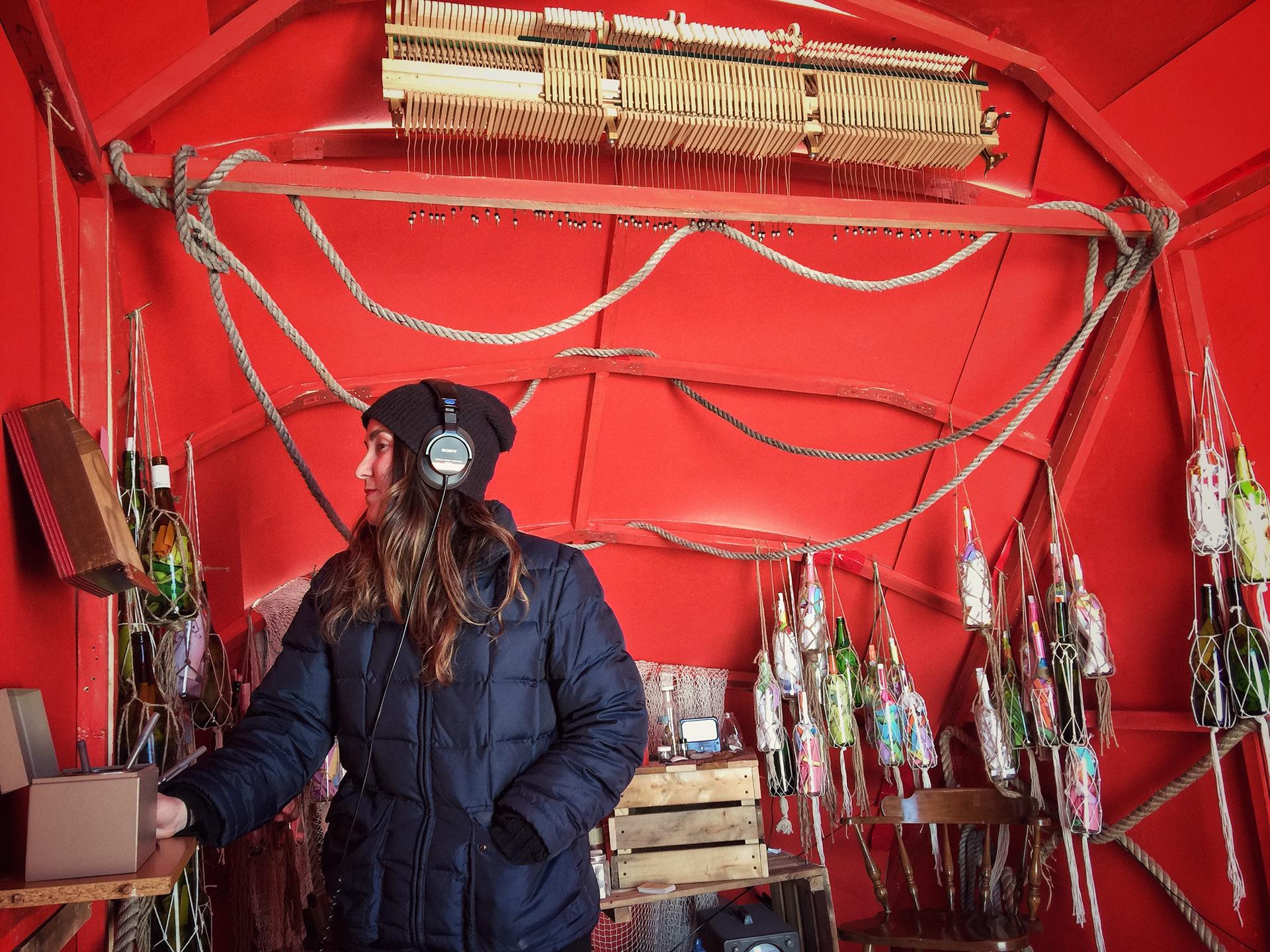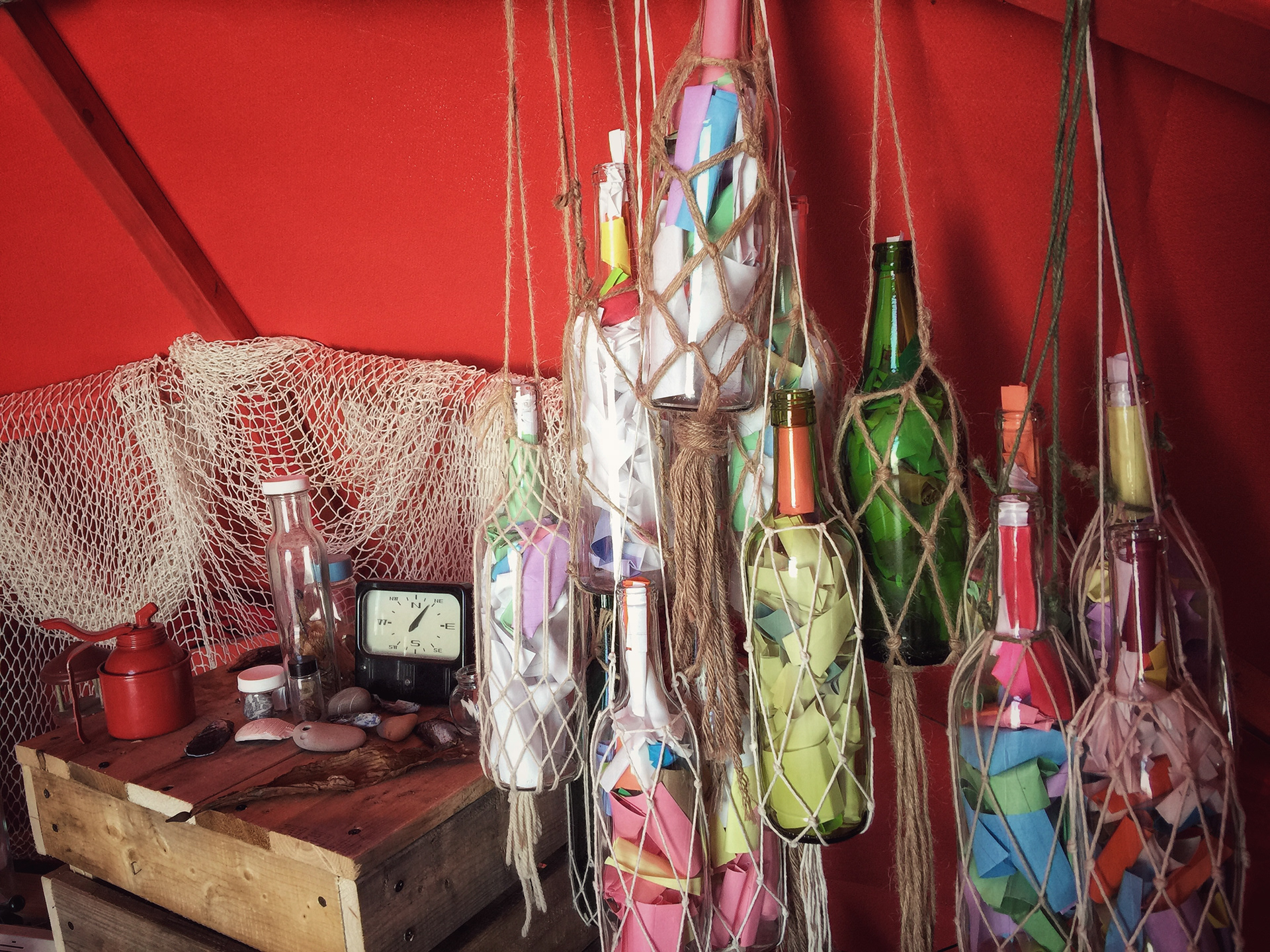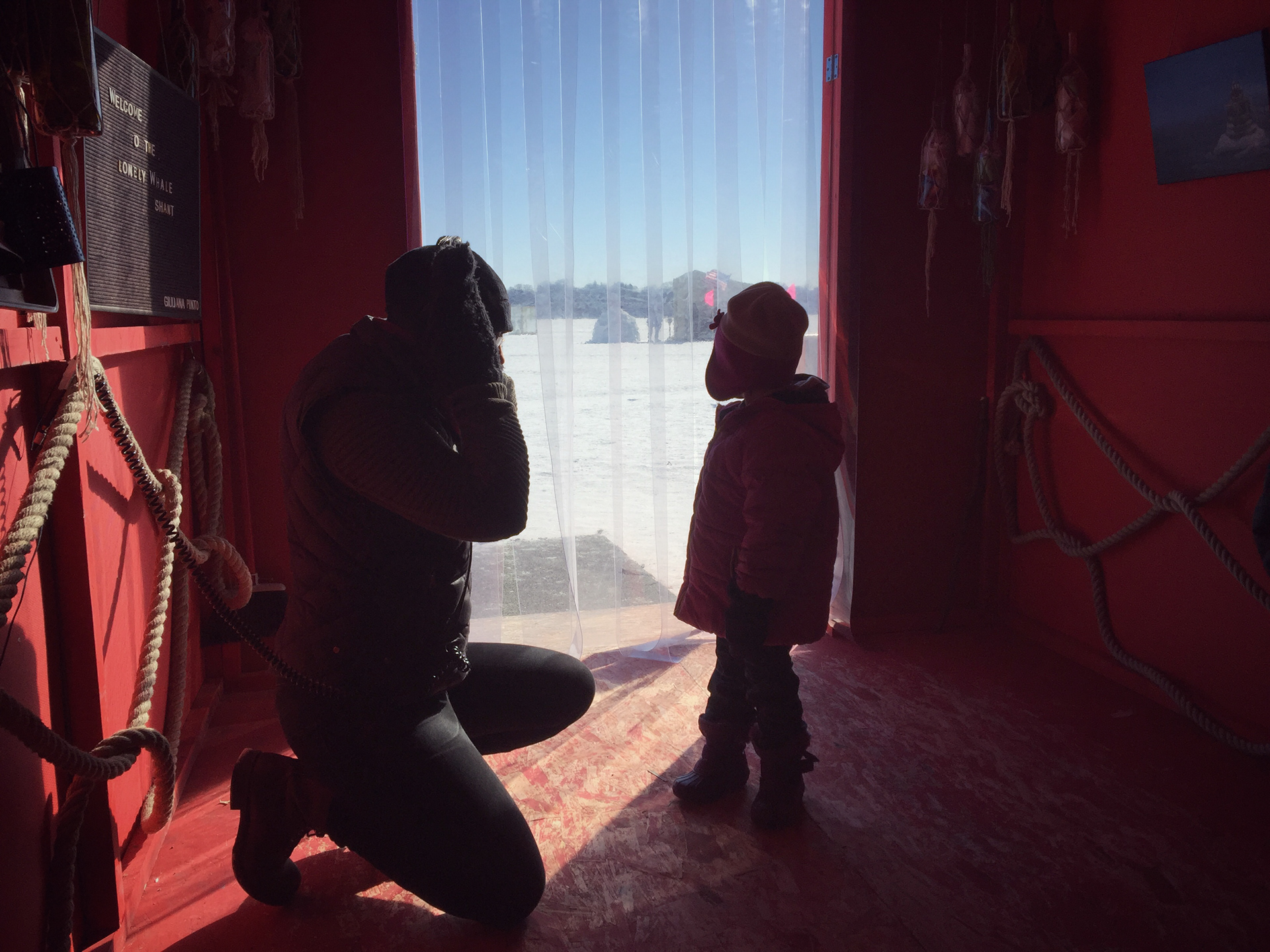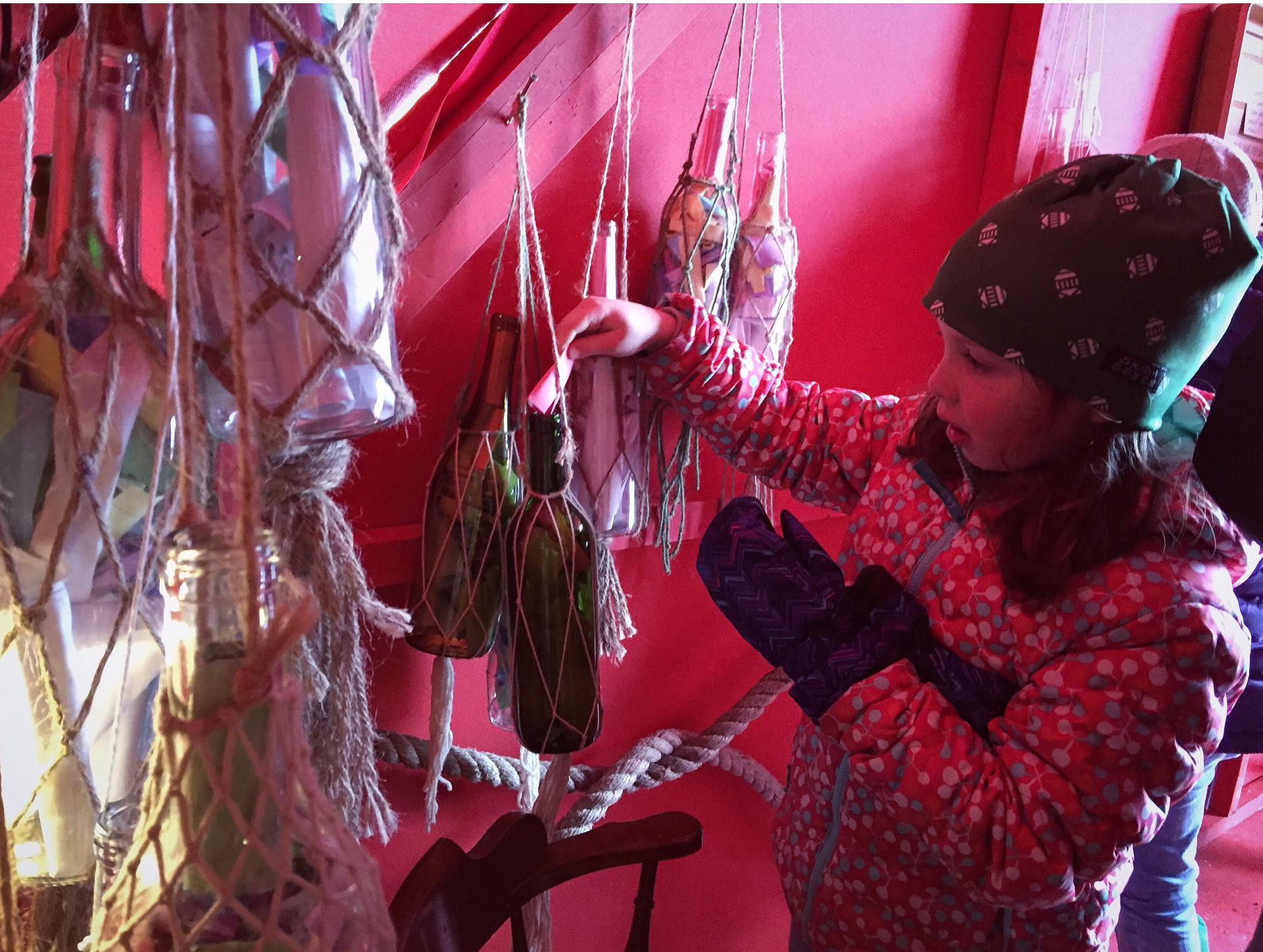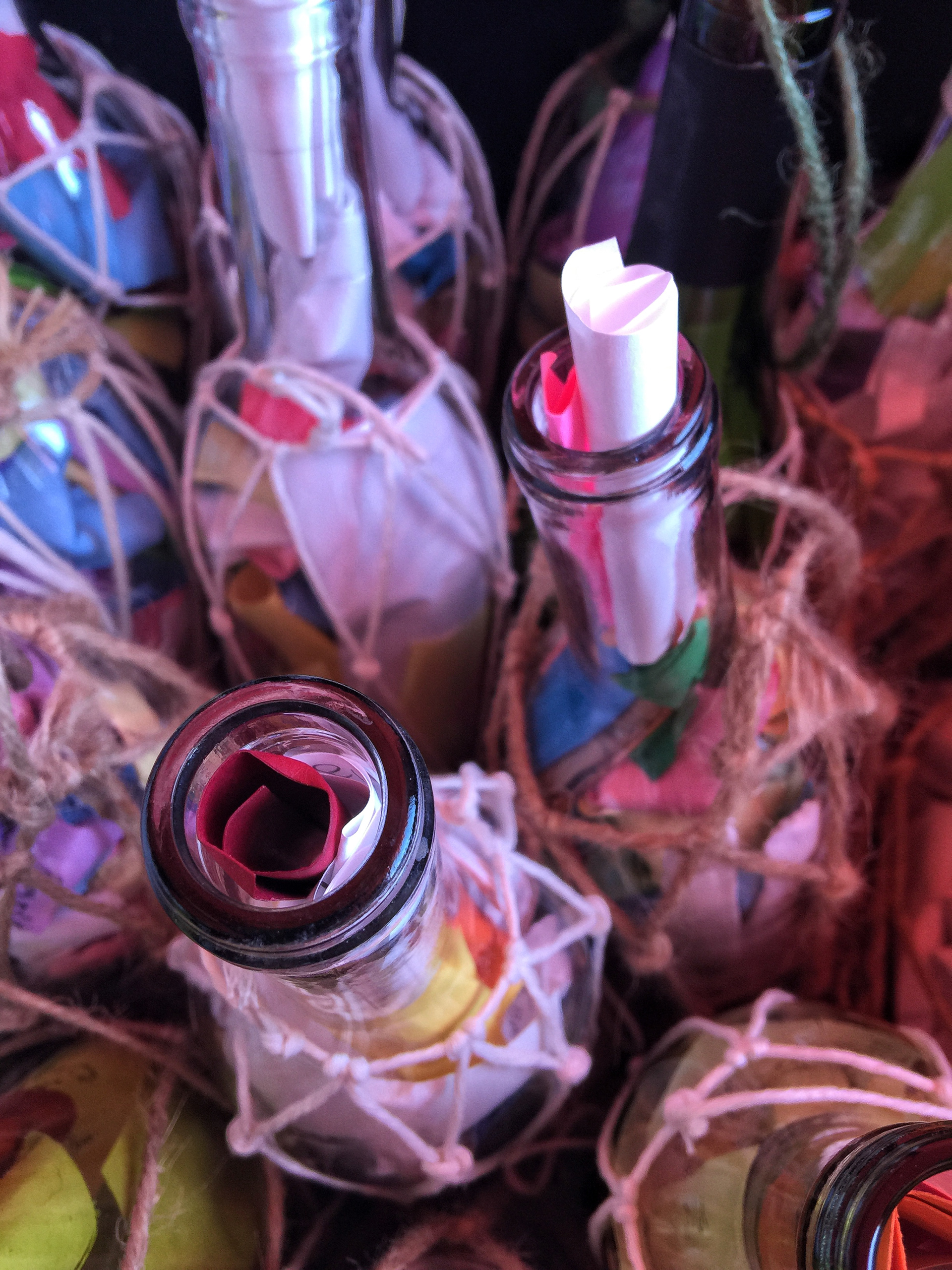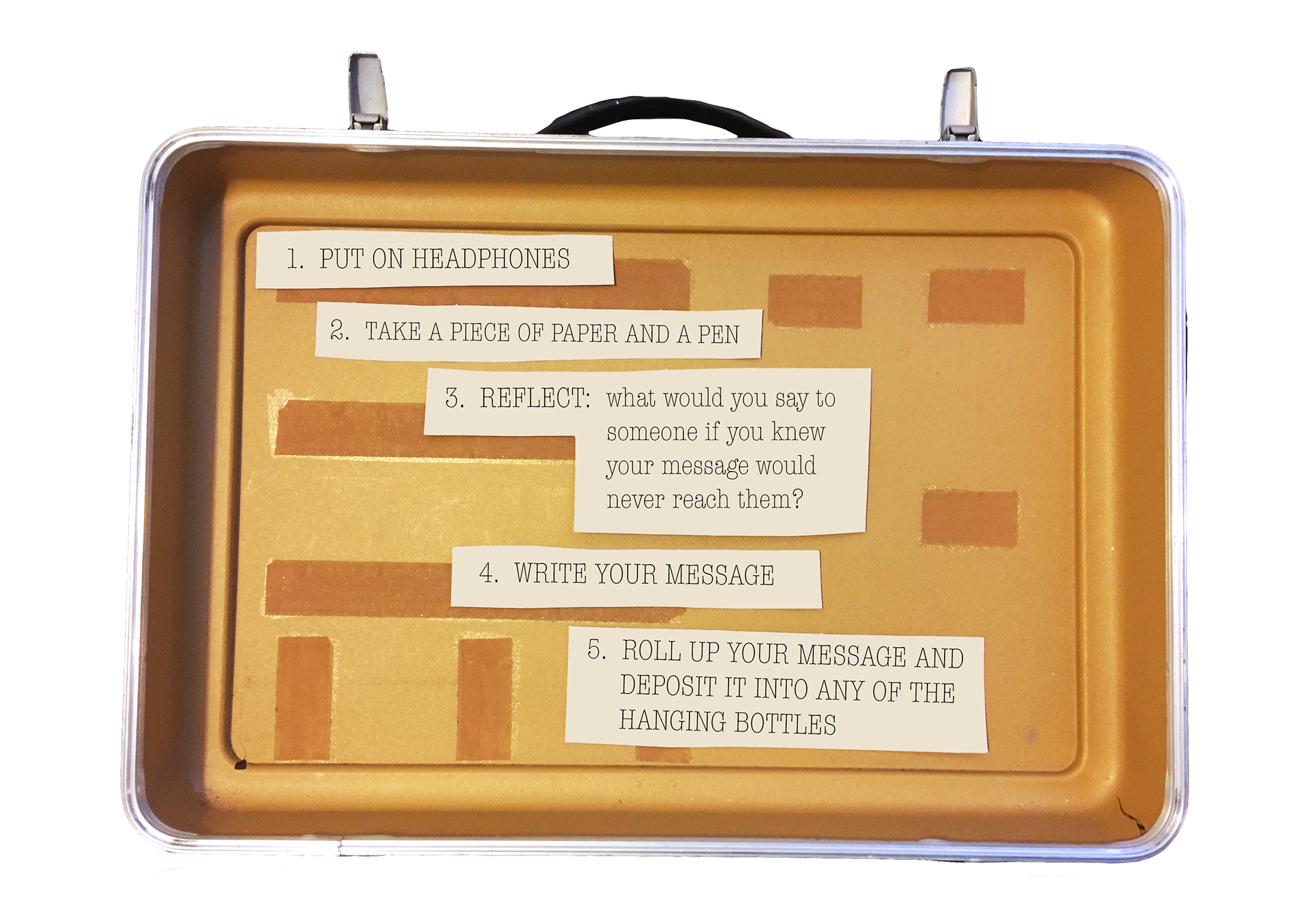 The Lonely Whale Shanty invites guests into the belly of a special whale. This installation is based on a true story: Scientists have recorded whale calls from a single lonely whale in the Pacific Ocean for over two decades now. It sings at 52 hertz—a frequency higher than any other whale song and one that, researchers believe, cannot be heard by its fellow ocean travelers. However, the lonely whale has learned much on its solo voyage. It has secrets and ideas and feelings that most people will never know, until, of course, the arrival of the lonely whale shanty.
The Lonely Whale was my creation for the 2018 Art Shanty Projects on Lake Harriet. It was an interactive installation displaying the treasures the Lonely Whale has collected along its journeys. Participants were asked to listen to a sound piece while they were guided to write a letter. They were asked to reflect on what they would say to someone if they knew their message would never reach them.

The Lonely Whale called Lake Harriet home for over a month this winter. The Art Shanties had more than 40,000 visitors over the 4 weekends it was open. Thousands of people participated in the Lonely Whale Shanty installation leaving an incredible display of over 70 bottles overflowing with messages. 

Lake Harriet - Minneapolis, MN